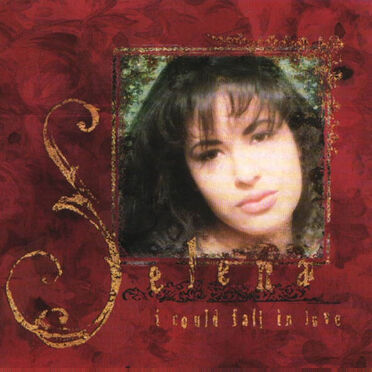 "I Could Fall in Love"
is the first single by American singer
Selena
from her last studio album
Dreaming of You
, released in October 1995 by
EMI International
.
Song information
Edit
The track was written and produced by Keith Thomas and was selected as the first single to be released posthumously, after the singer's death in 1995. The song was very successful on the Latin market in United States, peaking at number 2 on the Billboard Hot Latin Tracks, but was unable to chart on the Hot 100 due to the song not being physically released as a single, which was accomplished with the next English single from the album, the title track "Dreaming of You". It's possible that the song would have been able to reach the top spot on the Hot 100 had the physical release occurred.
This single has been covered by Jennifer Lopez — who portrayed the singer in the film Selena — as a tribute to Selena at her Puerto Rico concert Let's Get Loud in 2001. Additional performances have been made by Im Tae Kyung on his 2004 album "Sentimental Journey", Gloria Estefan for Selena ¡VIVE! in 2005, American Idol season 3 semifinalist Lisa Leuschner on the album Reality, and also by Latin star Ana on the album Amor Latino. Most recently, it has been covered by American Idol season 10 finalist Karen Rodriguez on top 13 week.
Critical reception
Edit
The song received very positive responses from critics. The song is also one of Selena's signature songs.
Music video
Edit
The video has clips of Selena's music videos, award ceremonies, concerts, and photos. It is the first single to be released posthumousy.
Chart performance
Edit
Personnel
Edit
Produced and arranged by: Keith Thomas
Vocals: Selena
Recorded and mixed by: Bill Whittington
Assistant Engineer: Mike Corbett
Production coordinator: Todd Moore
Musicians
Edit
References
Edit
Template:Cleanup-link rot
Ad blocker interference detected!
Wikia is a free-to-use site that makes money from advertising. We have a modified experience for viewers using ad blockers

Wikia is not accessible if you've made further modifications. Remove the custom ad blocker rule(s) and the page will load as expected.