Selena Y Sus Inicios (Classic Series)
Greatest hits album by Selena
200px
Released
2001-2007
Recorded
1980s-1990s
Genre
Latin pop
Length
??-??
Label
Q-Productions
Producer
A.B. Quintanilla III
Selena albums chronology
Serie Verde
(2007)
Selena Y Sus Inicios/Classic Series
(2007)
Antologia
(2007)
"Selena Y Sus Inicios - The Early Years," was originally planned to be a series of 5 CD's, containing songs recorded by Selena Y Los Dinos, prior to joining CAPITOL/EMI Latin. More specifically, the songs were taken off the albums Alpha, Munequito De Trapo, And The Winner Is..., Preciosa, and Dulce Amor. Her father, Abraham Quintanilla, Jr., chose to release these albums, on his own label, Q-Zone Records. The series began in 2001, with the release of the first volume, which advertised itself as having remixed, and remastered versions, of her early hits. There was a delay, with the release of the second volume, which didn't come out until 2003. At that point, for unknown reasons, the series was stopped by Q-Productions, and then picked up again, with the help of EMI Latin and Venemusic. In late 2003, "Selena Y Sus Inicios" Volume 1, was re-released, containing the same songs, as well as four additional tracks. This was also the case, for the re-release of Volume 2. The rest of the series, ended up having 14 tracks, as well. The songs in this series, were also remixed, but differently from the last series. These albums, came out fairly quickly, and consistantly, with volumes 2, 3, and 4, being released in 2004. Volume 5, the last of the series, was expected for release in early 2005, close to the 10th anniversary of Selena's death. For unknown reasons, however, this series was also stopped, before being completed, as Volume 5 was never released. Then, in late 2006, another series began, called "Classic Series," that would prove to complete the set, once and for all. The music included in this series, was the same music used in the previous series, with the additional tracks, that never made it to release. Also included, were some unreleased songs. The order in which the albums in this series, were released, and the way the tracklistings were set up, mimicked the 5 original albums, these songs were taken from. In 2009, a boxset called "Inolvidable" was relesaed, which contained Volumes 1 & 2 of the Classic Series.
Tracklistings
Edit
Selena Y Sus Inicios - The Early Years
Edit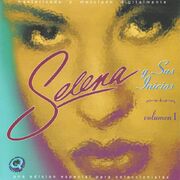 Selena Y Sus Inicios - The Early Years (Re-Release)
Edit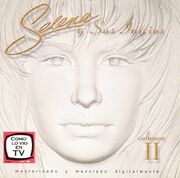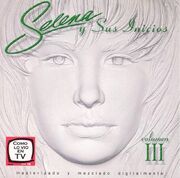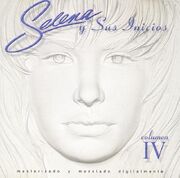 Classic Series
Edit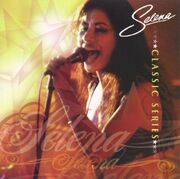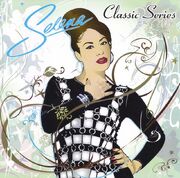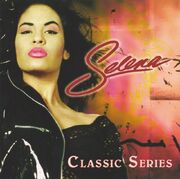 Inolvidable - Classic Series
Edit
"Classic Series" Volume 1 & 2, in a boxset.