It is a song of Tejano singer
Selena
for her second album
Ven Conmigo
. It was recorded during early 1990 and released as a single that same year.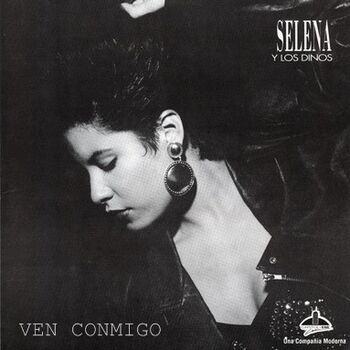 Information
Edit
The song was written by Selena's brother A.B. Quintanilla III and vocalist Pedro Astudillo. As special guests, David Lee Garza on accordion, Tony Garza bajo sexto, Adam Garza on drums and Gilbert Velasquez on guitar.
Track Listing
Edit
Disc Compact (U.S.A. Promo)
Ven Conmigo 
Cassette (U.S.A. Promo)
Ven Conmigo
La Tracalera
Disc Compact (Mexican Promo)
Ven Conmigo
Baila Esta Cumbia
Ad blocker interference detected!
Wikia is a free-to-use site that makes money from advertising. We have a modified experience for viewers using ad blockers

Wikia is not accessible if you've made further modifications. Remove the custom ad blocker rule(s) and the page will load as expected.